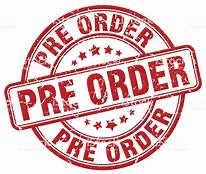 Pre-Orders allow you to purchase an item before it is released by the manufacturer either with a deposit or paying full price. 


Launch dates are not guaranteed but we try our best to keep the listening up to date with the most recent information from manufacturer. 


Pre—Order purchases can not be canceled but can be used for another purchase from our store. 
If you do the deposit option, balance due invoice will be sent to you when we have tracking from manufacturer. We will not ship your item until that is paid. If balance due is not paid within 7 days you will loose your place in line, you will go to the end of lost.